Filipina-American beauty Kayla Jean Carter is one of the original contestants on season two of Netflix's Too Hot to Handle.
Born and raised in Florida, the 26-year-old works as a model and a bartender outside of the Too Hot to Handle villa.
Kayla is currently signed with AC Talent Management and has previously worked with brands such as Knock Out watched and Ama Bikinis.
Kayla also walked twice in the 2019 JMFP runway show, designed by Jess Jaun Bags.
Speaking about her bartending work on Too Hot to Handle, Kayla reflected: "I do get hit on quite a lot when I'm working [as a bartender]. They're tipping me good. That is all that matters."
Kayla also shared that her strict Filipino religious upbringing prompted her to develop a rebellious wild side when she left home.
Due to her wild-child nature, her former Too Hot to Handle contestants have every right to be concerned she would be breaking all of the rules, but unfortunately, she hasn't yet found the one to rebel with in the villa.
However, there are still six episodes to go and Too Hot to Handle fans know anything could still happen.
Kayla's type of man is a "bad boy" and with two new bombshell arrivals on the way, Kayla could find the man of her dreams.
Speaking about her bad boy past, Kayla said: "I feel like everyone has like a little bit of a bad side to them.
"If you say that you don't, you're lying."
She added: "I feel like people do kind of underestimate me.
"I'm just like this super tiny, sweet girl, but, like, once they get to know me, they see how, like, spontaneous I am."
On her personal Instagram Kayla often posts pictures from her modelling shoots and travels around the world.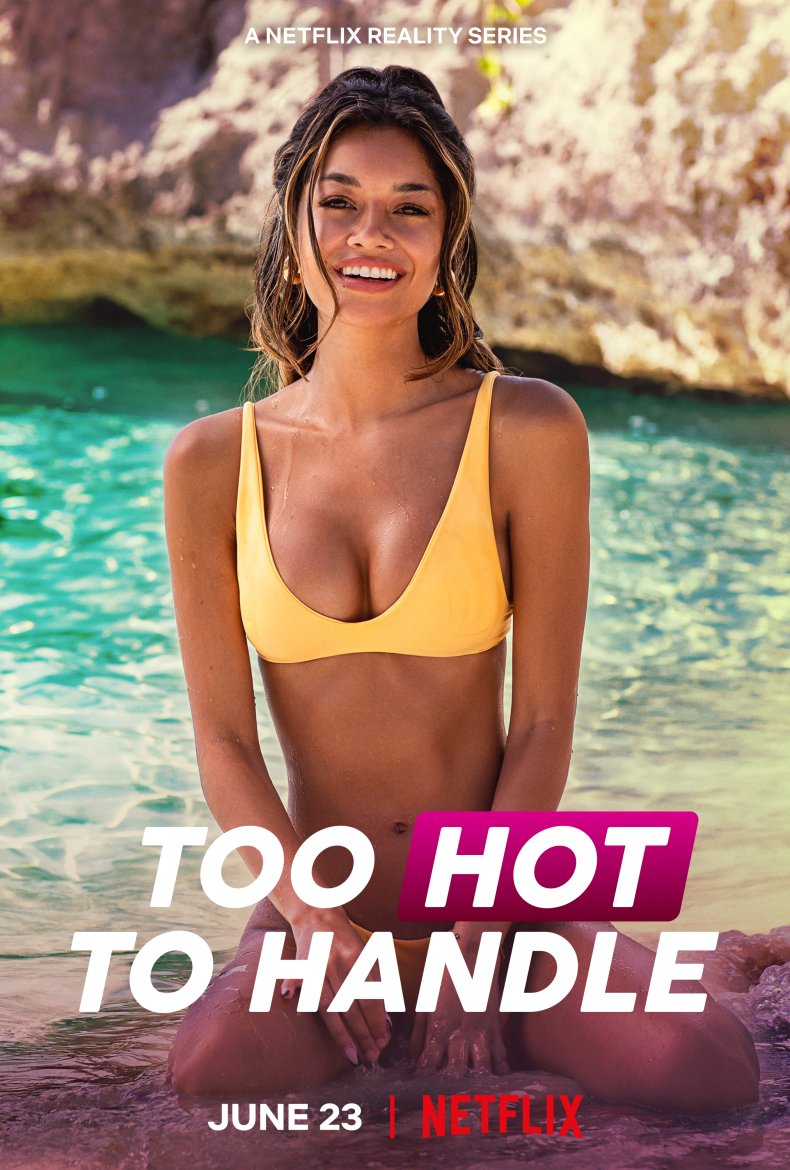 Most recently, Kayla teased she had got the travel bug thanks to her time on To Hot to Handle.
Posting a snap of her lounging by the pool, Kayla wrote: "Watching season 2 is giving me the travel bug where should I go to next?"
You can follow Kayla now on Instagram at @kaylajean.offical.
Too Hot to Handle fans have been sharing their love for Kayla online and their disappointment she has not paired up with anybody yet.
One fan tweeted: "shocked that nobody fancies Kayla on too hot to handle ??? uhhh."
A second fan said: "Thinking about Kayla from too hot to handle season 2. She's literally so hot I don't understand how none of the boys were into her."
A third fan added: "Kayla on too hot to handle is so slept on, when she first walked him I fell in love with her."
Thankfully, the next six episodes of Too Hot to Handle will drop on Wednesday, June 30, and judging by the teaser trailer, there will be a few new arrivals making their way into the villa to spice things up.